About a month ago a couple of big snails tipped over the dwarfs tank and dumped Mini and Mickey in to the main tank. Mini seemed to be doing ok in the big tank, but feeding her would be too difficult, due to her size.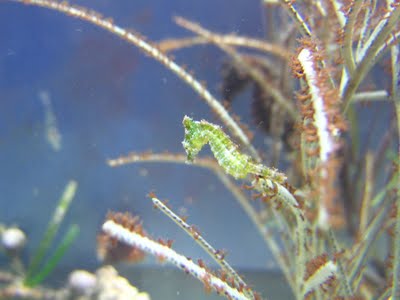 So we decided to build a hang on tank for the dwarf seahorse. Below is the drawing for the tank. Over all it was a quick and easy build. If ever wanted to build things out of acrylic this is something you would want to start out doing. If you would like the Google SketchUp plans let us know and we'll post it.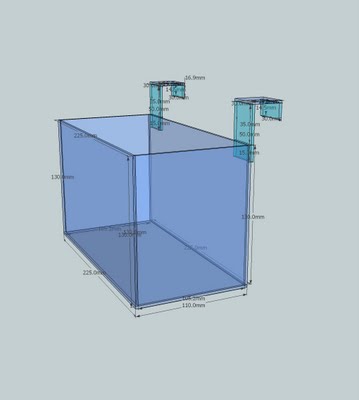 Interesting thing about the dwarfs is that they are wild caught, but we did not really have to train them to eat frozen brine. They just ate it.